pdfFiller is not affiliated with any government organization
PH SSS R-1A 2015-2023 free printable template
Show details
Hide details
Get, Create, Make and Sign sss r 1a form
Get Form

eSign

Fax

Email

Add Annotation

Share
How to fill out r1a form 2015-2023
How to fill out r1a form:
01
Start by obtaining the r1a form from the appropriate source, such as the official government website or a relevant agency.
02
Carefully read all the instructions provided with the form to ensure that you understand the requirements and any supporting documents needed.
03
Begin filling out the form by providing accurate personal information such as your name, contact details, and any identification numbers required.
04
Proceed to complete the required sections or fields on the form, paying close attention to any specific instructions or guidelines.
05
Provide all necessary supporting documents as indicated on the form or the accompanying instructions.
06
Review the completed form and all attached documents to ensure they are accurate and complete.
07
Submit the filled-out form along with the supporting documents to the designated authority within the specified timeframe.
Who needs r1a form:
01
Individuals who are applying for a specific benefit, permit, license, or authorization may need to fill out the r1a form.
02
It is often required by government agencies or regulatory bodies as part of the application process.
03
Employers, organizations, or institutions may also request individuals to complete the r1a form for various reasons, such as employment verification, background checks, or eligibility determination.
This is how it works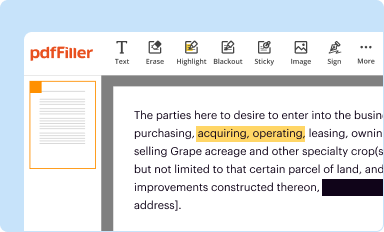 Edit your r1a form 2015-2023 form online
Type text, complete fillable fields, insert images, highlight or blackout data for discretion, add comments, and more.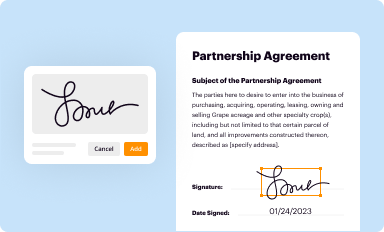 Add your legally-binding signature
Draw or type your signature, upload a signature image, or capture it with your digital camera.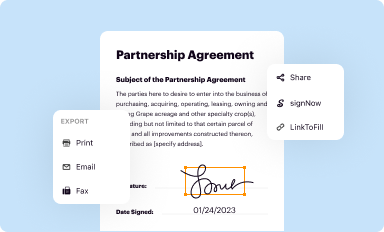 Share your form instantly
Email, fax, or share your r1a form 2015-2023 form via URL. You can also download, print, or export forms to your preferred cloud storage service.
How to edit r1a form online
To use the services of a skilled PDF editor, follow these steps:
1
Set up an account. If you are a new user, click Start Free Trial and establish a profile.
2
Simply add a document. Select Add New from your Dashboard and import a file into the system by uploading it from your device or importing it via the cloud, online, or internal mail. Then click Begin editing.
3
Edit sss form r1a. Rearrange and rotate pages, add and edit text, and use additional tools. To save changes and return to your Dashboard, click Done. The Documents tab allows you to merge, divide, lock, or unlock files.
4
Get your file. Select your file from the documents list and pick your export method. You may save it as a PDF, email it, or upload it to the cloud.
Dealing with documents is always simple with pdfFiller.
People Also Ask about r1a form
How do I notify SSS for separated employees?
How do I report a SSS employee?
How can I get my E1 form online?
How do I report a separated employee to SSS?
Sss r1a is not the form you're looking for?
Search for another form here.
Comments and Help with sss forms r 1a
Video instructions and help with filling out and completing r1a form
Instructions and Help about r 1a form
Hey everyone its Erik Hansen one of your certification committee building reps today what I wanted to do is show people how to access pro tracks and complete a r1a form r1a forms are a fancy acronym for the form that you need for prior approval for any activity workshop or professional development that you're going to use towards certification the real bonus of this new updated plan that we created is the fact that this prior approval will also serve as part of your 5-year learning plan which we used to ask you to complete an entirely different things, so this is a one-stop shop for both again getting prior approval and filling out your learning plan to do that you were going to log in to pro tracks comm once you access Pro tracks you're going to go into the login module, and you're going to use your username and your password to correctly inaccurately login to your very own Pro tracks portal once there you're going to hover your mouse over the online teacher process, and you are going to scroll down and click on my online teacher components those online teacher components are all the forms that you need for the recertification process the page is going to look similar to what I have screenshot down here however you're going to have many more forms so what are you looking for well you're looking in this column right here for the form that is your r1a form, so again this is the professional learning plan and prior approval our 1a form once you have located the right form understand that you're going to have multiples of this form you don't need to worry about that what you need to worry about is filling one out accurately you will fill out one form for each activity that you do until you reach your recertification requirements again for professional staff that is contact hours and four paraprofessionals that would be EDX you need 45 hours per five-year cycle, so you're going to click on the fill out form piece and that is going to take us to our next slide alright once you have selected fill out form again just verify that we're talking about the same form here it is again professional learning plan and prior approval form our 1a and just to be very clear for every individual activity or workshop or course that you take that you are going to use toward recertification you need to do one of these forms from there it's pretty self-explanatory name of course workshop and activity name of instructor date of completion after that we ask that you link your activity to one or at least one of the main ten teaching standards after you have done that we ask that you briefly describe we're going to go over here briefly describe 250 words at maximum how this activity we're learning is going to connect to one of the main ten teaching standards if you need a little help with the indicators for those main ten teaching standards they're located on our, or I should say embedded in our district plan and handbook which you can access on the RSU site, or you can...
FAQ
Who is required to file r1a form?

R1a form is filed by a company that has changed its registered office address. The company is required to file the form with the Registrar of Companies within 30 days of the change of address.

When is the deadline to file r1a form in 2023?

The deadline to file Form R1A is typically April 30th of the year in which the filing is due. For 2023, the deadline to file Form R1A is April 30, 2023.

What is the penalty for the late filing of r1a form?

The penalty for the late filing of an R1A form is a $100 penalty fee. If the late filing is more than 60 days after the due date, the penalty increases to $500.

What is r1a form?

The term "R1A form" can refer to different things depending on the context. Here are some possible interpretations: 1. In the United Kingdom: The R1A form is a form used to register a company with the Companies House in the UK. It is the official application form for private limited companies. 2. In the Philippines: The R1A form is a document used by the Social Security System (SSS) in the Philippines to register an employer and its employees. It is used to report the initial employee details and start the process of social security coverage. 3. In the United States: The R1A form may not have a specific meaning in the US. It could be a reference to a specific form used by a particular organization or institution, but without further context, it is challenging to provide a definitive answer. It is important to note that the meaning of the "R1A form" can vary depending on the context and country. Therefore, it is always best to consult the relevant authority or organization for accurate information.

How to fill out r1a form?

The R1A form, also known as the Registration Form, is typically used for various types of applications such as employment registration or school admissions. Here is a step-by-step guide on how to fill out this form: 1. Begin by reading the instructions, if provided, to understand the purpose of the form and any specific requirements. 2. Start with the personal information section. This usually includes your full name, address, phone number, and email address. Write the information clearly and neatly. 3. Next, you may be required to provide additional information, such as a social security number or identification number. Provide this data accurately. 4. If the form asks for demographic data like gender, race, or ethnicity, select the appropriate options from the provided choices. Only provide it if you are comfortable doing so. 5. In the education section, fill in the details of your educational background. This may include the names of schools/colleges attended, dates, graduation status, and majors. Include any relevant degrees or certifications. 6. If a work history section is present, provide the required information, such as the name of the organization, job title, start and end dates, and a brief summary of your responsibilities. You may be asked to list multiple positions if applicable. 7. Some forms have a section for declarations or statements. Read the statements carefully and check the appropriate boxes, or provide the required information. 8. If there is a signature field, sign and date the form. Make sure your signature is legible. 9. Check your completed form for any errors or omissions. Ensure that all required fields are filled out correctly. 10. If you need to submit the form digitally, scan or take a clear photo of it. If a physical submission is required, make a photocopy for your records. 11. Double-check if any additional documents or attachments need to be included with the form. If so, attach them to the form before submission. Remember, these steps may vary depending on the specific R1A form you are filling out. Always read the instructions provided with the form and follow them accordingly.

What is the purpose of r1a form?

The purpose of the R1A form may vary depending on the specific context or organization. However, in some cases, the R1A form refers to the "Request for Account Authorization" form. This form is typically used to request authorization or access to certain systems, resources, or information within an organization. It allows individuals to formally request permission to access specific accounts or perform certain actions that may be restricted or require additional authorization.

What information must be reported on r1a form?

The R1A form, also known as the Form R1: Confirmation Statement, needs to include the following information: 1. Company details: The full name of the company and its registered number (if applicable). 2. Registered office address: The official location of the company's registered office. 3. Directors and secretary details: The names and addresses of all current directors and the company secretary (if applicable). 4. Shareholders details: The names and addresses of all shareholders and the number and classes of shares they hold. 5. Statement of capital and shareholdings: The type and number of shares issued by the company, their nominal value, and any restrictions or special rights attached to them. 6. People with significant control (PSC): The details of any individual or legal entity that meets the criteria for being a person with significant control over the company. 7. Statement of specified particulars: The specific terms and conditions relating to any class of shares (if applicable). 8. Trading status: Information on whether the company is actively trading or dormant. 9. SIC code: Standard Industrial Classification code, which represents the company's primary business activity. 10. Confirmation of legal statements: Confirmation that the statements made in the form are true and accurate. Additional information may be required if there have been any changes to the company's officers, shares, or significant control since the last filing.

How can I send r1a form for eSignature?

Once you are ready to share your sss form r1a, you can easily send it to others and get the eSigned document back just as quickly. Share your PDF by email, fax, text message, or USPS mail, or notarize it online. You can do all of this without ever leaving your account.

How do I edit sss r1a online?

With pdfFiller, you may not only alter the content but also rearrange the pages. Upload your r1a and modify it with a few clicks. The editor lets you add photos, sticky notes, text boxes, and more to PDFs.

How do I fill out sss r 1a using my mobile device?

Use the pdfFiller mobile app to fill out and sign sss r1a form editable on your phone or tablet. Visit our website to learn more about our mobile apps, how they work, and how to get started.
What is sss r1a l501 form?
This form SSS Form L-501 should be accomplished in two 2 copies by the responsible officials authorized by the employer to certify and/or sign documents on the Social Security System SSS.